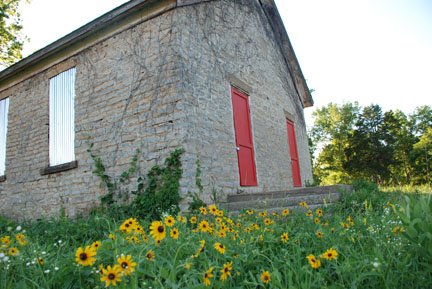 We are very proud of all the progress that has been made to our beautiful little school. All has been done because of the generous donations of people who care about the Cato School and a grant from the Kansas Historical Society. We hope you'll drop by and take a look.


&nbsp &nbsp&nbsp &nbsp &nbsp &nbsp &nbsp &nbsp &nbsp &nbspDirections to Cato, Kansas

&nbsp &nbsp Because of bridge work on the normal route to Cato, please use these alternate directions:
On U.S. Highway 69 between Ft. Scott and Pittsburg, Kansas, turn west on 720 Avenue, one mile north of the Arcadia turn-off (or one mile south of the Bourbon County line). Go west for one mile, then turn north for 1/2 mile and then left one mile to Cato.

Come Join Us!
The Cato Historical Preservation Association meets at 6:30 p.m on the fourth Tuesday
of each month at the Arcadia Community Center, Arcadia, Kansas. Anyone interested
in becoming a member of the committee is invited. If you would like to help
with the Cato School Project, or make a financial contribution,
please contact a member of the Cato Historical Preservation Committee.

Cato Historical Preservation Association Members
Susie Stelle, Mary Portwood, Richard Coonrod, Lily Coonrod, Jerry Coonrod,
Ralph Carlson, Joe Bournonville, Anna Portwood Swank,
Elizabeth Portwood Thompson, Katharine Spigarelli, Floyd Feezel, Marilyn Flagg, Donna Hashagen, Buck Rowland



&nbsp &nbsp &nbsp Stagecoach Bridge Restoration
We are very excited to announce that our "stagecoach bridge" which has been deteriorating over the years, has been restored! The restoration happened thanks to Eagle Scout Joe Otter. The restoration has added new interest to our site and provided a walking bridge between the Cato Church and school. We would like to thank the Crawford County Roads District for their assistance in removing the cap and cleaning out the creek bed.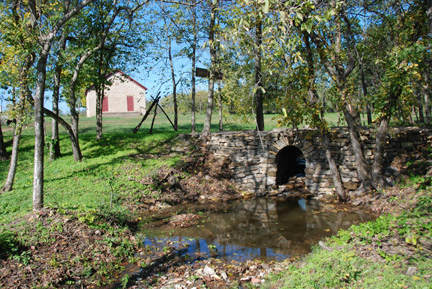 ---
Support Cato Restoration
Visit the Cato Store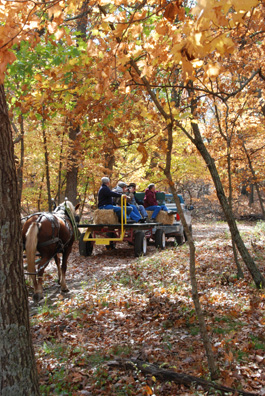 The Cato Tour annual celebration will be held
on Saturday, October 18, 2014.
Please come join us for a day of fun!
Our 4th Cato Celebration for Kids,
will be held
on Friday, October 17, 2014.
This event is available for area schoolchildren.
Contact a CHPA board member for more information.
For more information - email Susie Stelle: sstelle@cox.net