Cato Fall Tour 2014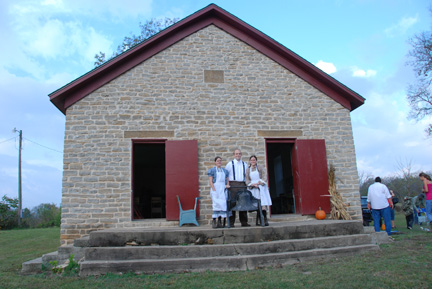 Next Tour: Saturday, October 18, 2014

Mark your calendar now for our exciting Cato Tour this fall.

Many exciting activities are being planned.
Part of this year's Cato Celebration will be Cato Exploration Days, a day just for schoolchildren in our area.
The Exploration Day will be held on Friday, October 17, 2014.
We are very excited about offering this opportunity for kids to learn more about the history of Southeast Kansas.

If you would like to participate, volunteer, or contribute, please contact us!

For more information - email Susie Stelle: sstelle@cox.net

Directions to Cato, Kansas
On U.S. Highway 69 between Ft. Scott and Pittsburg, Kansas, turn west
one mile north of the Arcadia turn-off
(or 1 mile south of the Bourbon County Line)
(County Road 720)
Go west for one mile, then turn north for 1/2 mile,
then turn west for 1 mile to Cato.