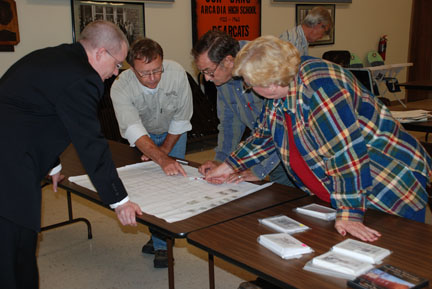 Committee members study a map of the Cato area, which will be available for purchase at the Fall Tour 2010.

The Cato School has been placed on the Kansas Register of Historical Places and the National Register of Historic Places. Because of these designations, the school is now eligible to receive grants. The school received a grant from the Heritage Trust Fund, through the Kansas State Historical Society. This grant, totaling $15,360, was used to restore the windows of the school. This project is phase two of the restoration. In phase one, the roof was replaced. This was done through the efforts of donations, especially a very generous donation of the Coonrod family. The interior walls and ceiling of the school are currently being restored, with wiring being next on the agenda. The restoration process is a long-term project with many things still being planned. The old stagecoach bridge has been chosen for an Eagle Scout project and will be restored in the near future. Some plans for the future include:
renovating the old stove
installing a handicapped accessible ramp
installing a well cover over the old well on the church grounds
restoring the church

Your help and donations are needed to make all these plans possible. If you would like to help out with any of the projects, or would like to make a donation, please contact Susie Stelle: sstelle@cox.net . Thanks!

Exciting Things are Happening at Cato!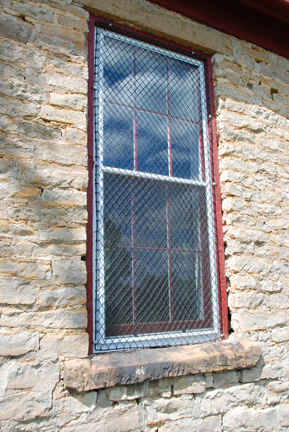 We have new windows!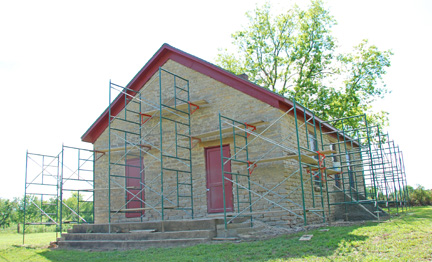 The school gets new tuckpointing!

If you would like to make a donation and get chances to win the quilt, contact one of the following CHPA members:

Susie Stelle
Lilly Coonrod
Elizabeth Portwood Thompson
Joe Bournonville
Anna Portwood Swank
Mary Portwood
Richard Coonrod
Ralph Carlson
Floyd Feezel
Jerry Coonrod
Mark Dulek
Katharine Spigarelli
Danny Craig
Helen Smiley

The Cato Historical Preservation Association would like to thank everyone who has contributed their time and money to make these restoration projects at the Cato School possible. If you would be interested in joining our group, please contact one of the members, or come to a meeting, the fourth Tuesday of every month, at 6:30 at the Arcadia Community Center.


If you have memories or old photos of the Cato School or the community of Cato, please let us know! You can contact any of the committee members, or email Susie Stelle: sstelle@cox.net
Thank you!